Ford cancela sus planes de contruir una planta en México y los seguidores de Trump le anotan la victoria
Comentarios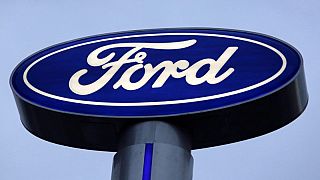 Ford ha anunciado que cancela sus planes de contruir una planta en México por valor de 1.600 millones de dólares, y a su vez invertirá en su factoría de Michigan 700 millones.
El director ejecutivo de la empresa, Mark Fields, declaró que esta decisión es ante todo consecuencia de la bajada de la demanda en Norteamérica de los coches destinados a ser fabricados en en San Luis Potosí, aunque dijo que es también un "voto de confianza" al nuevo mandatario: "Nos han animado también las políticas pro crecimiento que el presidente electo Trump y el nuevo Congreso han indicado que seguirán".
Mark Fields confesó no obstante que hubiera tomado la decisión aunque Trump no fuera el presidente.
Trump Has Gotten Action So Far By Shaming Firms That Export Jobs https://t.co/DQhBibXt40

—

NPR

(@NPR) 3 January 2017
No obstante su anuncio, que sucedió a una dura crítica del nuevo inquilino del Despacho Oval sirvió a los seguidores del millonario para anotarle una nueva victoria contra la deslocalización de puestos de trabajo estadounidenses.
General Motors is sending Mexican made model of Chevy Cruze to U.S. car dealers-tax free across border. Make in U.S.A.or pay big border tax!

— Donald J. Trump (@realDonaldTrump) 3 January 2017
Medios como el New York Times, dieron por hecho que el comentario de Trump fue la causa de la decisión de Ford, algo que ha recibido muchas críticas por parte de periodistas especializados.
Second time today New York Times tweets misleading headline falsely crediting a victory to Trump.
L: NYT
R: Actual story at CNBCpic.twitter.com/b70J0Qtxzy

— Sarah Kendzior (@sarahkendzior) 3 January 2017