Appel podría lanzar en otoño su nuevo iPhone
Comentarios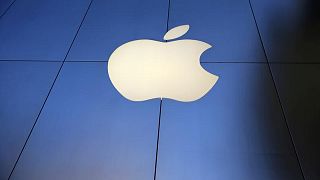 Con este nuevo dispositivo, la compañía de la manzana celebrará el décimo aniversario de su popular teléfono.
Will it be iPhone 8, iPhone 7s, or iPhone X? Here's the latest. iPhone 8 Design & Features – Leaks and Rumors! https://t.co/IwPr1Z4xripic.twitter.com/9S8mSlvUGH

— The Macintosh Review (@macintoshreview) February 23, 2017
Los analistas esperan un modelo especial, seguramente el más caro de los
presentados hasta ahora.
La incorporación de paneles OLED, la sustitución de su botón de arranque por una superficie táctil, y la eliminación de los bordes de la pantalla, podrían justificar los casi 1000 dólares que,se especula, podría costar.
También se espera que la próxima entrega de otoño sorprenda con la esperada carga inalámbrica y un sistema de desbloqueo mediante el reconocimiento facial.