El productor Harvey Weinstein, expulsado de la Academia de Hollywood tras el escándalo sexual
Comentarios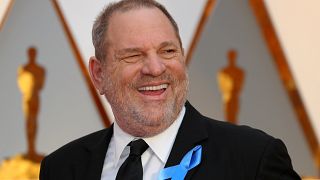 La Academia de Hollywood reacciona expulsando al poderoso productor Harvey Weinstein tras el escándalo que le rodea acusado de abusos y acoso sexual. Tras una reunión urgente en su sede de Los Ángeles los 54 miembros de la junta de la Academia han emitido un comunicado en el que señalan que "la era de la ignorancia deliberada y la complicidad vergonzosa" con los delitos sexuales ha terminado.
El escándalo sobre Weinstein estalló a principios de octubre cuando el diario The New York Times destapó el historial de acosos sexuales supuestamente cometidos durante décadas por el productor. La lista de mujeres que habrían sufrido sus abusos no ha dejado de crecer e incluye a actrices tan famosas como Angelina Jolie.
Gwyneth Paltrow and Angelina Jolie said Harvey Weinstein sexually harassed them when they were young actresses https://t.co/O9xBKp45Ye

— The New York Times (@nytimes) 10 de octubre de 2017
Weinstein era, hasta ahora, uno de los miembros de la Academia de Hoyllywood con más poder con 300 nominaciones para los Óscar y 80 estatuillas para sus estudios.
Su expulsión supone un importante cambio. Durante años la Academia defendió que los logros profesionales estaban separados de los escándalos y por ello rechazó expulsar por ejemplo al cómico Bill Cosby, acusado también de abusos sexuales por hasta 60 mujeres.