Cierre definitivo de la mayor naviera surcoreana, Hanjin Shipping
Comentarios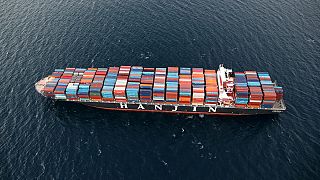 La justicia surcoreana declara oficialmente el cierre de la mayor naviera del país, Hanjin Shipping, tras una bancarrota que alteró el tráfico de mercancias internacional. El Tribunal del Distrito Central de Seúl anunció la quiebra después de haber rechazado su plan de reestructuración. La compañía había entrado en suspensión de pagos el pasado 31 de agosto. A principios de mes se procedió a la liquidación de la mayoría de sus activos, entre ellos todas sus rutas de transporte y sus 141 buques de contenedores y cargeros.
The timeline of #Hanjin Shipping's demise https://t.co/BnuPjpYHxf#maritimepic.twitter.com/wrPED7ndh0

—

IHS

Maritime & Trade (@IHS4Maritime) 17 de febrer de 2017
La quiebra de Hanjin Shipping había ocasionado ya que casi todos los puertos del mundo le negaran el acceso al no poder pagar las tasas.