Investigación judicial en EEUU a Caterpillar por posible evasión fiscal
Comentarios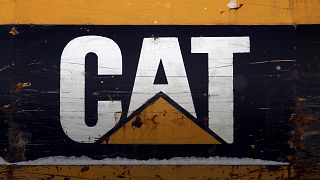 El gigante de la maquinaria industrial Caterpillar es objeto de una investigación judicial en Estados Unidos por una posible evasión de impuestos a través de su filial suiza. El jueves, agentes federales registraron tres instalaciones de la compañía en Peoria, en el estado de Illinois, incluida la sede central. En un comunicado, la empresa reconoció estos registros y dijo cooperar con la investigación.
Caterpillar continues to cooperate with law enforcement: https://t.co/kX9K9xL6zB

— Caterpillar Inc. (@CaterpillarInc) 2 de març de 2017
En 2014, el Senado estadounidense realizó su propia investigación que concluyó que Caterpillar había utilizado su pequeña filial suiza CSARL para no declarar más de 8.000 millones de dólares y evitar pagar así 2.300 millones en impuestos. Desde entonces, la compañía ha tenido que facilitar su contabilidad respecto a las subsidiarias en otros países. El mismo jueves, las acciones de Caterpillar cayeron un cuatro por ciento.