La inflación en el Reino Unido se dispara al 2,3%
Comentarios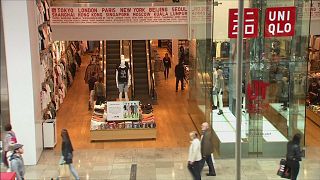 La inflación en el Reino Unido se dispara y alcanza el 2,3 por ciento, según la Oficina de Estadísticas Nacional (ONS). Los precios al consumo en el país en febrero aumentaron cinco décimas respecto al 1,8 por ciento de enero. De esta manera, se supera el dos por ciento que tiene como objetivo el Banco de Inglaterra. Esto no ocurría desde septiembre de 2013. Pero una aceleración tan fuerte de cinco décimas no se producía desde 2012.
2.3% rise in CPIH in the year to February, up from 1.9% last month https://t.co/BklJXgGoYq#inflation

—

ONS

(@ONS) 21 de març de 2017
La principal razón es la depreciación de la libra esterlina tras el voto a favor del 'brexit', que ha encarecido las importaciones. Si se excluye la energía y la alimentación, la inflación se sitúa en un dos por ciento exacto.
Estas cifras suponen una presión añadida para el Banco de Inglaterra que el jueves pasado decidió mantener su tipo de intrerés en el mínimo histórico del 0,25 por ciento. Pero con la opinión en contra ya de uno de sus miembros.