Marco Morelli, nuevo director de un Monte Paschi en crisis
Comentarios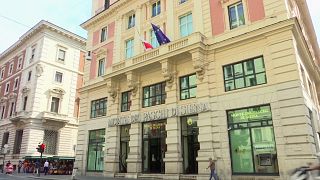 El italiano Monte dei Paschi di Siena nombra a Marco Morelli como nuevo director general, tras la brusca dimisión de su antecesor y con el desafío de salvar al banco más antiguo del mundo. La semana pasada, se marchó el que era su patrón desde 2012 Fabrizio Viola y su sucesor Morelli se presenta como un exdirectivo entre 2006 y 2010 y conocedor de las interioridades de la entidad. En estos últimos años, ha sido director de Bank of America en Italia.
Marco #Morelli appointed as new CEO and General Manager of Banca #MPS. Read more at https://t.co/Dk6GpJ91PM

— Banca

MPS

(@Banca_MPS) 14 de setembre de 2016
El Monte dei Paschi quedó el último en los recientes test de resistencia de la Autoridad Bancaria Europea. Y el BCE le ha ordenado que se desprenda ya de nueve mil millones de créditos dudosos. Aunque estos ascienden a un total de 47.000 millones. Una de las primera labores de Morelli debe ser una ampliación de capital en el mercado de cinco mil millones, aunque es posible que tenga que retrasarlo hasta después del referéndum sobre la reforma constitucional en Italia a finales de año. El Estado es el máximo accionista de la entidad con el 4 por ciento.