Unicredit aprueba una ampliación de capital de 13.000 millones de euros y 14.000 despidos
Comentarios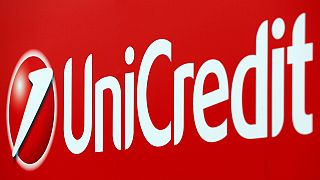 El banco italiano Unicredit aprueba un aumento de capital de 13.000 millones de euros y 14.000 despidos, tras el consejo de administración reunido en Londres. Dentro de su plan para reestructurar la entidad, el consejo dio el visto bueno a esta ampliación de capital ya garantizada y a esta reducción de plantilla de aquí a 2019 que eleva en 6.500 más los despidos previstos inicialmente.
#UniCredit signs two agreements for the disposal of a €17.7 billion Italian non-performing loan portfolio | PR: https://t.co/MdrzwqBJkkpic.twitter.com/crnEde25xG

— UniCredit Group (@UniCredit_PR) 13 de desembre de 2016
"El plan de Unicredit está bien atado, es pragmático", opina el analista bursátil Tom Stevenson, de Fidelity International. "Se necesitan grandes pasos, grandes medidas. El sistema bancario italiano está en mal estado desde hace tiempo. No solo se trata de Unicredit, sino también de Monte dei Paschi. Pero la solución al problema se ha alargado más tiempo de lo que debería".
Unidecredit es el mayor banco italiano por activos. Pero arrastra unos 18.000 millones de euros en préstamos morosos. En su caso, tiene asegurada la ampliación de capital por parte de un consorcio internacional de bancos. La ampliación puede llegar a los veinte mil millones con la venta de activos. Por su parte, el número de despidos supone el once por ciento de su plantilla.
#UniCredit: today the Capital Markets Day | Find here the Press Release: https://t.co/cIe3IigPZipic.twitter.com/WhuhNJ5Q5m

— UniCredit Group (@UniCredit_PR) 13 de desembre de 2016