Loach busca su tercera Palma de Oro con "Sorry we missed you"
Comentarios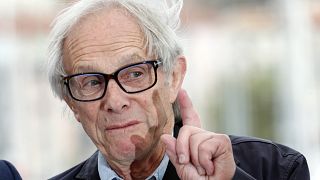 La apuesta del director Ken Loach para ganar su tercera Palma de Oro en Cannes es otra pieza de duro realismo social.
Sinopsis
"Sorry We Missed You" retrata a una familia que vive las penurias de la clase trabajadora y que lucha en la precariedad para ganarse la vida, una década después de que la crisis económica sacudiera su mundo. El protagonista, Ricky Turner, está intentando empezar de nuevo trabajando como repartidor autónomo. Su esposa Abbie trabaja como cuidadora. Forma parte de un gremio mal pagado en auge en las sociedades envejecidas. En su hogar trata de mantener la paz, una tarea complicada después de que Ricky descubriera a su hijo Seb con botes de spray que usa para hacer graffitis.
Ken Loach, director: "Hay algo intolerable en nuestra forma de vida actual y no tenemos que vivir así. Podemos tomar ciertas decisiones."
Loach ya tiene dos Palmas de Oro por otros dos dramas sociales: The Wind that Shakes the Barley, sobre el conflicto irlandés, y en 2016 dirigió I Daniel Blake, sobre el desempleo y los bancos de alimentos. En total existen nueve directores con dos Palmas de Oro en su haber.
Chris Burns, Euronews: "Este año parece que la política ha tomado Cannes. Loach compite con otras películas sobre radicalización, refugiados y brutalidad policial. Es un festival que se nutre de polémicas y dentro de la programación de este año, el jurado tiene dónde elegir."