Boris Johnson asistió a fiesta de despedida durante confinamiento de enero de 2021: The Guardian
Comentarios
Por Reuters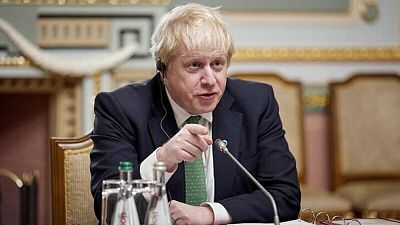 -
LONDRES, 1 feb – El primer ministro británico, Boris Johnson, asistió a una fiesta de despedida el 14 de enero de 2021, durante el período de cierre posterior a la Navidad, informó el martes el diario The Guardian, lo que se suma a la lista de eventos sociales del Gobierno que parecen incumplir las normas en la pandemia.
El evento figuraba en la investigación de la funcionaria Sue Gray sobre las fiestas publicada el lunes, pero los detalles fueron excluidos, según The Guardian.
Johnson pronunció un discurso de agradecimiento a un funcionario en la reunión de Downing Street, en la que permaneció unos cinco minutos, según el diario.