La aseguradora Lloyd's of London abrirá una filial en Bruselas por el 'brexit'
Comentarios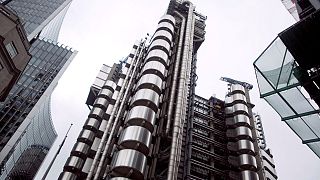 La aseguradora Lloyd's of London abrirá una subsidiaria en Bruselas para garantizarse una presencia en la Unión Europea, una vez consumada la activación del 'brexit'. Los responsables de esta histórica reaseguradora, que actúa como mercado para los profesionales del sector, esperan que la filial con un centenar de personas empiece a operar en enero de 2019 antes de la salida efectiva del Reino Unido de la Unión.
Our new #European insurance company in #Brussels should be ready to write business for 1 January 2019 renewal season https://t.co/S8CQbur5Mi

— Lloyd's of London (@LloydsofLondon) 30 de març de 2017
Por su parte, el banco estadounidense JPMorgan baraja ocho ciudades europeas para trasladar una cuarta parte de sus 16.000 empleados en Londres, según publica el 'Wall Street Journal'.
J.P. Morgan Chase is scouring Europe for the best post-Brexit home https://t.co/X7K2j3TJaq

— Wall Street Journal (@WSJ) March 29, 2017
"Las relocalizaciones podrían revelarse bastante ambiciosas, en particular para los bancos estadounidenses y los grandes bancos suizos cuyo negocio es la correduría", considera desde Fráncfort el analista financiero Ralf Witzler, del Frankfurt Main Finance. "Para los bancos comerciales, la decisión es menos difícil porque tienen más margen. La gestión de activos puede mudarse rápidamente. La mayor presión es para los bancos de inversión".
La activación del 'brexit' también afecta a las principales aerolíneas de bajo coste europeas. La irlandesa Ryanair ha manifestado su descontento con la primera ministra británica, Theresa May, porque no cuenta con una alternativa a la pérdida del Reino Unido del acceso al 'cielo abierto europeo'. Tanto Ryanair como la inglesa EasyJet podrían verse forzadas en 2019 a cancelar temporalmente sus vuelos.
Es lo que advirtió el director de mercadotecnia de la compañía irlandesa, Kenny Jacobs, ante la disyuntiva de tener que negociar acuerdos bilaterales con los países de la Unión a partir de marzo de 2019.
There could be reductions in airline capacity and worse again no flight la – unless a deal on air travel is done and done quickly https://t.co/1Y0xAyeiji

— Kenny Jacobs (@Kenny_Jacobs) 29 de març de 2017