'Five Years' sin David Bowie, que aterriza en TikTok
Comentarios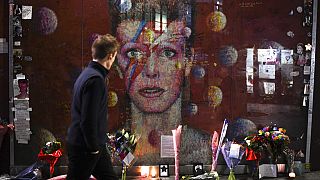 -
'Five Years', como el título de una de sus canciones más famosas. Hace cinco años que nos dejó el irrepetible David Bowie.
Murió dos días después de cumplir 69 años y de lanzar 'Blackstar', su vigésimo quinto y último álbum de estudio. El músico británico falleció tras 18 meses de lucha contra el cáncer, de la que solo sus más íntimos supieron.
El Duque Blanco vendió 140 millones de discos durante su prolífica carrera.
Músico, compositor, cantante, actor, productor discográfico, arreglista, diseñador gráfico y artista camaleónico, su muerte dejó huérfanos a fans de todo el mundo.
Cinco años después y coincidiendo con el que hubiera sido su 74 cumpleaños, el 8 de enero, su música aterriza en TikTok, con una cuenta oficial.
Un fabuloso regalo para los más jóvenes, que podrán descubrir himnos eternos como 'Space Oddity', 'The Man Who Sold the World', 'Ashes to Ashes', 'Under Pressure', 'Rebel Rebel', 'Heroes', 'Five Years' o 'Starman'.