El militante ecologista Douglas Tompkins muere en un accidente en Chile
Comentarios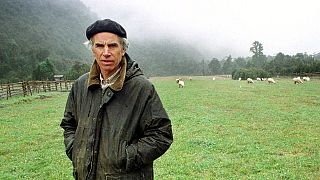 Douglas Tompkins el multimillonario estadounidense, defensor del medioambiente y creador de la marca de ropa deportiva North Face, ha muerto en Chile, país en el que vivía.
La noticia ha provocado una enorme conmoción entre los directivos y trabajadores de la empresa.
We are all deeply saddened by the news of Doug Tompkins' passing. Doug was special to many of us. He will be missed. https://t.co/DXUaNLA9qV

— The North Face (@thenorthface) 9 Décembre 2015
Falleció el martes a los 72 años al sufrir un accidente de kayak en el lago del General Carrera, en la Patagonia. Fue rescatado con vida pero ingresó cadáver en el hospital.
También la presidenta chilena Michelle Bachelet ha destacado, a través de las redes sociales, su aportación para la conservación de la naturaleza.
Pdta. sobre D. Tompkins: "Su obra es de importancia global. En nombre de Chile, le queremos agradecer su espíritu ecologista y visionario"

— Gobierno de Chile (@GobiernodeChile) 9 Décembre 2015