El equipo de las Indias Occidentales se cita con Inglaterra en la final del mundial de críquet Twenty20
Comentarios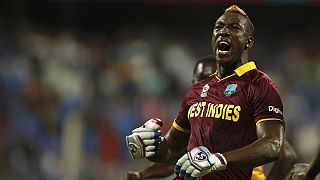 Los Windies lograron su clasificación tras imponerse al equipo local, la India, por siete wickets. En su turno de bateo, la selección organizadora se fue hasta las 192 carreras, con dos eliminados, gracias especialmente a Virat Kohli, que firmó 89 permaneciendo además imbatido por los lanzadores rivales.
Sin embargo las Indias Occidentales, campeonas en 2012 del torneo, lograron imponerse gracias a un registro de 196 y 3 eliminados, con un héroe inesperado.
#WI do the #Champion dance straight after sealing their spot in the #WT20 Final! #INDvWIpic.twitter.com/56vDC9Afe7

—

ICC

(@ICC) 31 de marzo de 2016
Lendl Simmons, que se unió la convocatoria del equipoesta misma semana por la lesión de Andre Fletcher, fue el hombre del partido. En su primer choque del campeonato, pese a rozar la eliminación en hasta tres ocasiones, logró 83 carreras para dar la victoria a los suyos.
La gran final ante Inglaterra, que también sabe lo que es ganar este torneo, tras imponerse en 2010, tendrá lugar en el Eden Gardens de Calcuta este domingo.