Aprobada la mayor reserva marina del mundo en aguas de la Antártida
Comentarios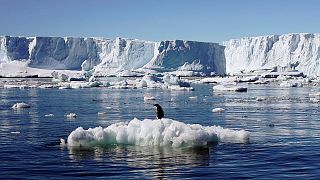 El mar de Ross será el mayor parque natural marino del mundo. La Comisión para la Conservación de los Recursos Vivos ha acordado la creación de un área protegida de 1,55 millones de kilómetros cuadrardos en el océano antártico. La decisión la han tomado los representantes de 24 países más la Unión Europea, tras una maratón de negociaciones que comenzó el pasado 17 de octubre en la ciudad australiana de Hobart.
Good news for the planet as huge, biodiverse areas off #Antarctica are to be protected (for 35 years) after marathon negotiations. #RossSeapic.twitter.com/1rdKyH5CO4

— Paul Gamblin (@Paul_Gamblin) October 28, 2016
El mar de Ross es uno de los ecosistemas marinos aún vírgenes que quedan en el mundo. Allí habitan un tercio de los pingüinos Adélie del planeta, un cuarto de los pingüinos emperador, petreles antárticos, focas Wedell, merluzas negras y una especie única de orca
El acuerdo supone un hito histórico en la protección de la Antártida y el océano antártico, donde habitan más de 10.000 especies marinas únicas. Y un incuestionable paso adelante en la protección contra el cambio climático.
Protected marine reserve in Antarctica will help mitigate effects of climate change https://t.co/NXI5VfYdUZ#CCAMLR#RossSeapic.twitter.com/u1oJJZYNtj

— Blue Planet Society (@Seasaver) October 16, 2016