El FBI investiga al yerno de Trump por sus nexos con el Kremlin
Comentarios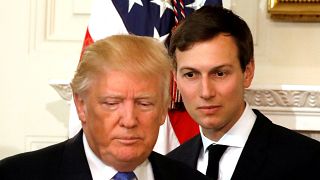 El yerno de Donald Trump, en el ojo del huracán por sus presuntos nexos con el Kremlin. El FBI ha puesto ahora el foco en Jared Kushner, asesor de Trump y marido de su hija Ivanka. Según fuentes anónimas, citadas por The Washington Post, "está siendo investigado por el grado y naturaleza de sus interacciones con los rusos", después de reunirse, durante la campaña electoral, con el embajador ruso en Washington, Serguei Kislyak, y con el banquero ruso Serguei Gorkov.
The Washington Post define como un "patrón preocupante" el hecho de que se esté investigando al yerno de Trump.
Analysis: The investigation of Jared Kushner fits a very troubling pattern https://t.co/vF0vXZj9DZ

— Washington Post (@washingtonpost) 26 mai 2017
La sombra de la sospecha toca así al entorno directo de Trump, a su propia familia. Kushner ya se había ofrecido a testificar en el Congreso sobre esas reuniones y, según su abogado, "hará lo mismo si le contactan en relación con otra investigación".