Desaparecidos 30.000 solicitantes de asilo en Alemania
Comentarios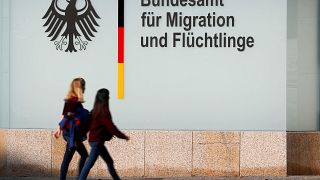 Según el diario Bild, el país habría perdido la pista a 30.000 migrantes que debían abandonar territorio alemán.
La noticia llega el mismo día en que la Oficina Federal de Estadística ha publicado las cifras de peticiones de asilo en Alemania: 1,6 millones de personas registradas a finales de 2016, la mayoría procedentes de Siria, Afganistán e Irak, un 16 % del total de su población extranjera. De esos 1,6 millones de personas, 573.000 estaban a la espera de respuesta de asilo y 872.000 disponían de un permiso de permanencia por motivos humanitarios.

The number of registered asylum-seekers in Germany doubled between 2014 and 2016, rising from 851,000 to 1.6 million, gov. figures showed.

— Handelsblatt Global (@HandelsblattGE) 2 de noviembre de 2017
La crisis migratoria en Alemania ha provocado escisiones en el seno del gobierno de Angela Merkel y ha facilitado
la entrada de la extrema derecha en el Bundestag
por primera vez desde 1945.