Dustin Hoffman, acusado de haber acosado sexualmente a una becaria en 1985.
Comentarios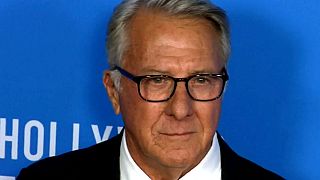 La denuncia llega ahora, más de tres décadas después, a través de un artículo en The Hollywood Reporter. En el momento de los hechos, la mujer tenía 17 años. La escritora Anna Graham Hunter asegura que el actor la manoseó durante un rodaje y habló de temas sexuales de forma inapropiada con ella. Hoffman, ganador de dos Óscar, ha lamentado los hechos en un comunicado.
Otra denuncia más en el mundillo de Hollywood desde la revelación hace unas semanas de los abusos del productor Harvey Weinstein. Hace 24 horas fue el turno de Kevin Spacey, acusado de otro supuesto acoso, también hace décadas, por otro actor. Al conocerse la noticia, Netflix anuncio que la sexta será la última temporada de House of Cards.