Fallece de manera repentina la cantante de The Cranberries Dolores O'Riordan
Comentarios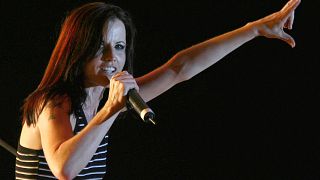 La cantante de The Cranberries, Dolores O'Riordan, ha fallecido en Londres a los 46 años. O'Riordan se encontraba en la capital británica grabando su nuevo disco.
En un comunicado su publicista ha dico que la familia está "devastada tras oír la noticia" y pide "privacidad en este momento difícil"
La causa de la muerte de la artista se desconoce por el momento.
O'Riordan fue miembro fundador y vocalista del grupo pop The Cranberries, que se hizo mundialmente conocidos con «Zombie», una canción que denunciaba la situación en Irlanda del Norte, por los enfrentamientos armados entre católicos y protestantes durante décadas.
Después de casi 7 años de inactividad, el grupo The Cranberries se reunió para hacer una gira mundial que comenzó en diciembre de 2009 y que finalizó en noviembre de 2010.
O'Riordan publicó dos álbumes en su carrera en solitario "Are you listening?" (2007) y "No baggage" (2009).
Su último post en Facebook es de hace apenas unos días.