Abramovic podría haber eludido las sanciones poniendo su fortuna a nombre de sus hijos
Comentarios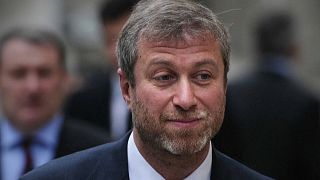 -
¿Dónde está la fortuna de Roman Abramovic? El diario británico The Guardian afirma que el magnate podría haber maniobrado para que no le afectaran las sanciones impuestas a los oligarcas rusos tras el estallido de la guerra en Ucrania.
Para ello, habría transferido la propiedad de activos por valor 4000 millones de dólares a sus siete hijos antes de que las sanciones entraran en vigor.
Archivos filtrados vistos por The Guardian sugieren que los primeros movimientos comenzaron a principios de febrero de 2022, tres semanas antes del inicio de la invasión de Ucrania, y se aceleraron cuando se escucharon las primeras amenazas de sanciones.