La Comisión Europea acusa a Gazprom de abuso de poder en Europa central y oriental
Comentarios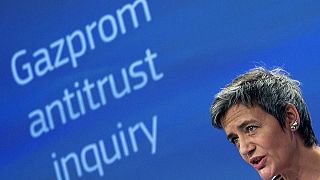 La Comisión Europea acusa oficialmente al gigante ruso Gazprom de abuso de poder en el mercado gasístico de Europa central y oriental. Según Bruselas, el consorcio incumple la normativa comunitaria al reducir la capacidad de sus clientes de revender el gas, lo que permite a la compañía rusa cobrar "precios injustos" a algunos estados miembros.
El caso afecta a Estonia, Letonia, Lituania, Polonia, la República Checa, Eslovaquia, Hungría y Bulgaria. En él se estima también que Gazprom supedita su suministro a la obtención de otros compromisos ligados a la infraestructura y el transporte del gas, como la inversión por ejemplo en un gasoductos promovidos por la propia compañía.
La Comisión Europea, a través de su comisaria de Competencia, Margrethe Vestager, ha defendido que no se trata de un caso político, en alusión a la crisis entre Rusia y Ucrania.
And an illustration of the Statement of Objections… pic.twitter.com/I3z6fzhUOj

— Margrethe Vestager (@vestager) abril 22, 2015
Desde Moscú, el ministro de Exteriores ruso Serguéi Lavrov ha declarado que se trata de un intento inaceptable de tratar de aplicar de forma retroactiva una regulación a los contratos obtenidos por la empresa.
Gazprom, que cuenta ahora con doce semanas para responder al pliego de cargos enviado por la Comisión, ha respondido por su parte que se adhiere de forma absoluta a todas las leyes de los países en los que opera.