Contundente victoria del City sobre el Chelsea
Comentarios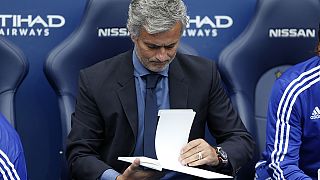 Victoria clara del Manchester City ante el Chelsea en la segunda jornada de la Premier.
Tres a cero para los hombres de Pellegrini, mejores que los de Mourinho a lo largo de prácticamente todo el partido. El técnico portugués no opinaba no obstante lo mismo al finalizar el encuentro.
Mourinho: "The 3-0 is completely fake, out of context. If Hazard scores it's 1-1 & they're in trouble. The 2nd & 3rd are player mistakes"

— Premier League (@premierleague) agosto 16, 2015
El Kun Agüero marcaba el primero en el minuto 31 tras una gran combinación con Yaya Touré.
El segundo de los locales no llegaría hasta el 79, tras un gran remate de cabeza de Vincent Kompany que sentenciaba definitivamente a los blues.
Fernandinho, en el 85, sería el encargado de llevar el delirio a las gradas del Etihad Stadium. El City, como el United y Leicester City, suma seis puntos en dos partidos. El Chelsea, por su parte, aún no sabe lo que es ganar en esta Premier.
Pellegrini: "Two things are the most pleasing: scoring three goals and keeping another clean sheet" #MCICHEpic.twitter.com/lgPh7VPG3c

— Premier League (@premierleague) agosto 16, 2015