Born on a Turkish Airlines flight at 42,000 feet
Comentarios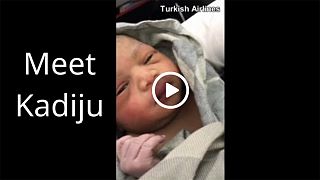 A baby girl has been born on board a Turkish Airlines flight from Guinea to Burkino Faso.
Cabin crew saw that a 28-week pregnant woman was suffering labour pains just after take-off from Conakry, Guinea. They helped deliver the baby, who was given the name Kadiju.
Kadiju and her mother were rushed to hospital upon landing in Ouagadougou, Burkino Faso, before the Boeing 737 continued its route to Istanbul. They are said to be in good health, although very tired.
Airlines usually don't allow women to fly if they are 36 weeks pregnant or more.