Tornados e inundaciones dejan al menos 13 muertos en EEUU
Comentarios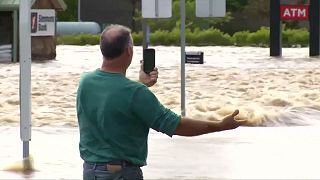 Al menos 13 personas han muerto en Estados Unidos en las últimas 48 horas a causa de tornados e inundaciones.
Las lluvias torrenciales en zonas del estado de Missouri han provocado crecidas, aunque la cifra más elevada de víctimas se ha registrado en Texas, por los tornados.
Please pray for everyone that was involved in these tornadoes. If there is anyone out there In need of anything don't hesitate to call me pic.twitter.com/D4Qu893rgX

— Ethan (@ethansimmons123) May 1, 2017
También se han registrado víctimas en Arkansas y en Misisipi.