Scarlett Johansson se convierte en un cíborg en "Ghost in the Shell"
Comentarios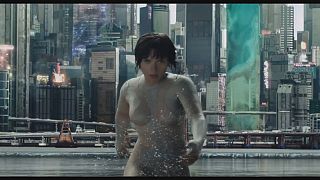 La actriz Scarlett Johansson presentó el pasado fin de semana en Tokio su nueva película, "Ghost in the Shell".
Basada en el manga del mismo nombre creado por Masamune Shirow, el filme cuenta la historia de un agente cíborg que deberá enfrentarse a un malvado hacker informático.
"Creo que esta película, que es increíble visualmente, habla sobre todo de la pérdida de la inocencia, del paso a la vida adulta y del renacimiento que vives gracias a ello", asegura Johansson.
Para la actriz, interpretar este papel fue más difícil de lo que esperaba.
"Es todo un desafío interpretar el papel de un personaje así porque no puedes echar mano de todos los pequeños detalles que nos hacen humanos. No puedes reflejar en el exterior lo que ocurre en tu interior. Es imposible", asegura la actriz.
La película, dirigida por Rupert Sanders, llega a los cines de todo el mundo el próximo mes de marzo.