Guerreras de la paz en República Democrática del Congo
Comentarios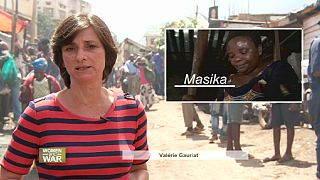 En 'Woman and War' nos desplazamos este mes a la República Democrática del Congo al encuentro de Masika, Noella y Caddy.
Tres mujeres que han sobrevivido a los horrores de la guerra y luchan hoy por la justicia, la dignidad y la paz.
Acompáñenos cada mes en 'Woman and War' para descubrir la historia de mujeres que por todo el mundo se comprometen con las batallas más difíciles.