Ted Cruz, primer candidato oficial a suceder a Barack Obama en 2016
Comentarios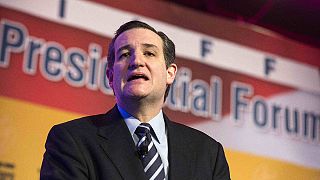 El senador republicano Ted Cruz anunciaba en un mensaje en la red social twitter que se postulará para suceder a Obama.
I'm running for President and I hope to earn your support! pic.twitter.com/0UTqaIoytP

— Ted Cruz (@tedcruz) March 23, 2015
Alineado con las posturas más conservadoras y miembro del Tea Party, Cruz fue elegido para el Congreso en 2012 por el Estado de Texas. Quedan todavía cerca de diez meses para los primeros caucuses, los de Iowa, y el campo republicano no está ni mucho menos cerrado, se espera que en los próximos días otros candidatos emerjan.
Una personalidad como la de Jeb Bush, exgobernador de Florida y miembro de una de las grandes familias de la política estadounidense, será clave ya sea candidato o no en esta campaña conservadora para recuperar la Casa Blanca.
Uno de los que parece que sí anunciará su candidatura es el también miembro del Tea Party Marco Rubio, con un fuerte apoyo entre el colectivo de exiliados en Miami y contrario a cualquier apertura hacia Cuba. Rand Paul, hijo de uno de los lobos solitario del partido, el libertario Ron Paul, también podría lanzarse a la carrera.
Del lado demócrata no hay candidato oficial pero todo parece indicar desde hace ya meses que Hillary Clinton será la opción más sólida para mantener el poder Ejecutivo en 2016.