Taylor Swift convence a Apple a pagar a los artistas en su nueva plataforma musical
Comentarios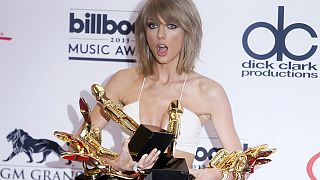 Apple cede ante Taylor Swift y anuncia que pagará a los artistas durante los tres primeros meses de prueba de su nueva plataforma musical.
A través de un tuit de su vicepresidente, Eddy Cue, la compañía de Cupertino se ha comprometido a entregar los derechos de autor a los músicos que estén dentro de su nuevo servicio de streaming, Apple Music.

We hear you taylorswift13</a> and indie artists. Love, Apple</p>&mdash; Eddy Cue (cue) junio 22, 2015
La idea inicial de la empresa de la manzana era la de no pagar a los artistas durante los tres primeros meses de existencia de la plataforma ya que en este periodo los usuarios no iban a pagar por el servicio.

#AppleMusic will pay artist for streaming, even during customer's free trial period

— Eddy Cue (@cue) junio 22, 2015
Pero la estrella del pop, Taylor Swift, criticó este domingo esa decisión en una carta y aseguró que no pondría a disposición de Apple Music su último disco, "1989", al considerar injusto que "se pida a alguien que trabaje para nada".

I am elated and relieved. Thank you for your words of support today. They listened to us.

— Taylor Swift (@taylorswift13) junio 22, 2015
Apple lanzará su portal de streaming el 30 de junio.