The Network: ¿Necesita Europa crear un sistema de defensa común?
Comentarios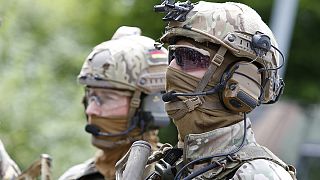 Con crisis como las de Ucrania o Irak y Siria, en esta edición de The Network nos planteamos si Europa necesita una mayor firmeza e inverisión en su política militar. El Pacto de Estabilidad y la austeridad reinante impide a muchos países un mayor compromiso militar. ¿Hay que gastar más o simplemente gastar mejor?
Hasta ahora, la UE ha confiado en la OTAN, liderada por Estados Unidos. Parece que los 28 tienen la impresión de que los norteamericanos siempre estarán ahí para ayudar cuando sea necesario. ¿Debe la Unión Europea prepararse para actuar de forma independiente? ¿Debemos crear un ejército europeo o complementar mejor los 28 ejércitos nacionales existentes?
En esta edición contamos de The Network, en el Parlamento Europeo en Bruselas, contamos con Michael Gahler, miembro alemán del Partido Popular Europeo, con Philippe Lamberts, belga del Grupo de Los Verdes / Alianza Libre Europea en el Parlamento, y Paul Ivan, ex dilpomático y analista político del think thank European Policy Center.