Los socialdemócratas rumanos amenazan con la destitución del presidente
Comentarios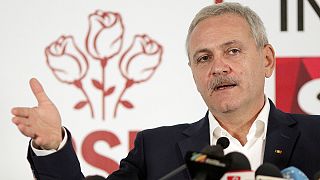 Crisis política en Rumanía. El líder del PDS, el Partido Socialdemócrata, reacciona con dureza ante el rechazo del presidente Klaus Iohannis a nombrar primera ministra a Sevil Shhaideh, la candidata propuesta por su partido.
"Iohannis quiere desatar una crisis política en Rumanía", ha dicho Liviu Dragnea. "No es una decisión fácil. Haremos un rápido análisis y si llegamos a la conclusión de que es bueno para el país suspender al presidente, no lo dudaré".
Iohannis pidió que socialdemócratas y su partido aliado presentaran otro candidato sin explicar los motivos de su decisión sobre Shhaideh, de fe musulmana y miembro de la minoría tártara.
#Romania president refuses to accept nomination of socialist PM – political crisis in the making https://t.co/51GtD0LPjU

— Daniela Gabor (@DanielaGabor) 27 de diciembre de 2016
Tweet sobre la decisión del presidente Iohannis
El propio Dragnea aspiraba al cargo, pero no puede presentarse por haber sido condenado por fraude electoral en los comicios de 2012.
El Parlamento puede comenzar un proceso de destitución, pero resulta complejo, lento y requiere la convocatoria de un referéndum.
En las legislativas del once de diciembre el PDS se quedó a doce escaños de la mayoría absoluta.