Muere Michael Bond, el padre del oso Paddington
Comentarios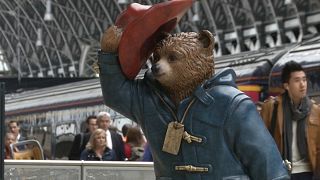 Ha muerto el escritor británico Michael Bond, el padre del oso Paddington. De 91 años, falleció el martes en su domicilio de Londres, no muy lejos de la estación de trenes en la que arranca esta saga infantil que ha cautivado a varias generaciones de niños de todo el mundo desde 1958. Bond escribió 11 libros narrando las peripecias de este entrañable oso parlante, amable y torpe, que llegó de lo más profundo de la selva peruana. En vida vendió más de 30 millones de ejemplares.

It is with much sadness that we confirm the death of beloved author and creator of Paddington Bear, Michael Bond CBEhttps://t.co/GknPRQxMaBpic.twitter.com/w4ZmKJuu7I

— HarperCollinsUK (@HarperCollinsUK) 28 de junio de 2017
En los años setenta, la BBC hizo una serie animada de gran éxito. Hace tres, Paddington dio el salto a la gran pantalla, y el mismísimo príncipe Guillermo de Inglaterra asistió al estreno de la película cuando fue presentada meses después en Sanghai.