Los buenos propósitos de la Unión Europea, en "The State of the Union"
Comentarios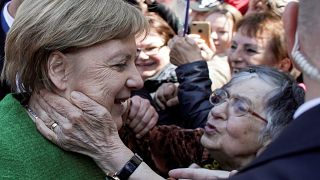 Está ha sido la cumbre de la unidad, la cumbre de las buenas intenciones. Los líderes europeos se han marcado diez objetivos para el futuro, para la Europa post-Brexit. Y por ello la primera ministra británica no acudió a la cita.
Se lo explicamos en nuestro programa sobre "El Estado de la Unión"... Europea.